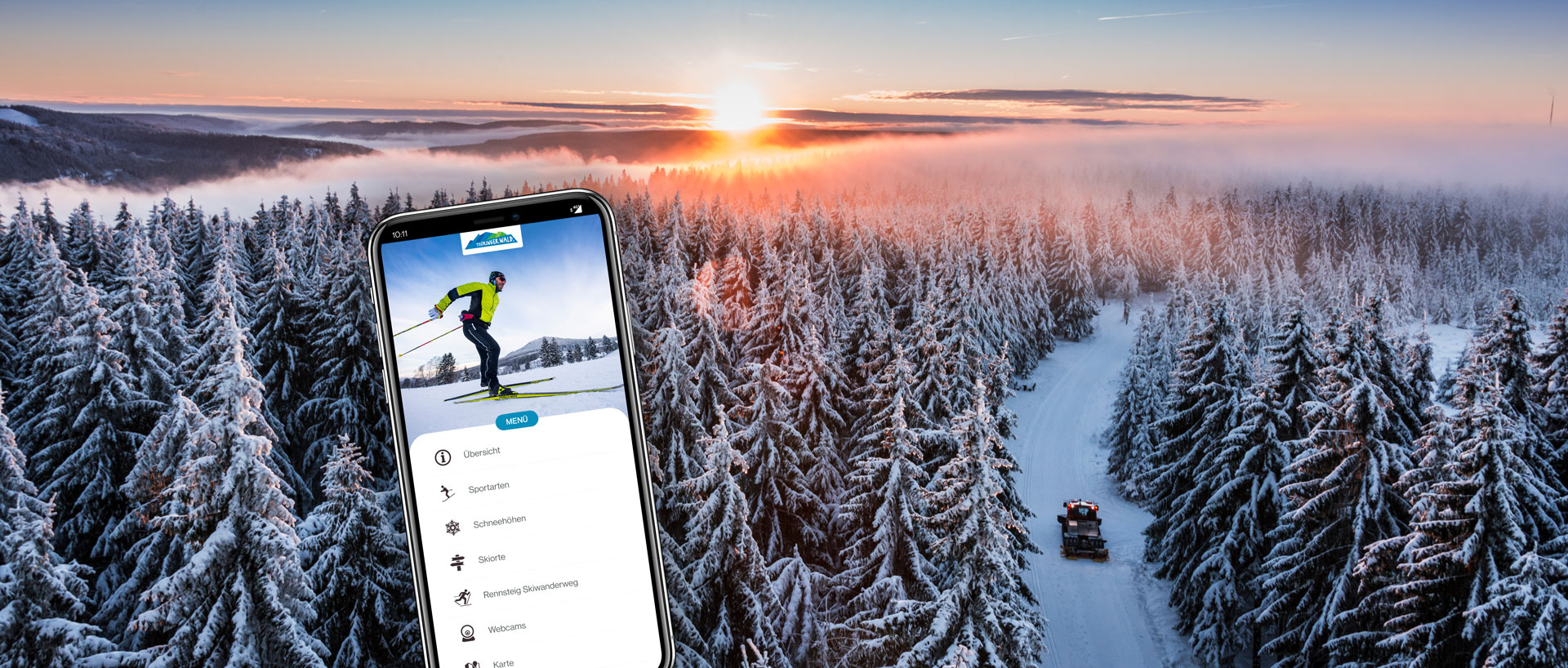 SnowApp and Snow Phone Thuringian Forest
App-driven into the winter season

Permanent
free, ad-free
and without
user tracking
Divided into the categories "Ski Resorts," "Sports," and "Snow Depths," you can easily find out what you can do in each winter sports resort in the Thuringian Forest, which lifts are open, which individual trails are groomed for skiers, tobogganers, or hikers, whether and how much new snow has fallen in the areas.
Especially practical is the "Map/GPS Lifts" function, where you can find the nearest lift or trail from your own location.
Once installed, you are well informed at all times, ensuring pure fun and sporting action. For more information and how to contact the Snow Team of the Thuringian Forest Regional Association, see the "Information" menu item.
The "app"-driven snow fun is available for free on Apple App Store and at Google Play.
All features of this app summarized:
Alphabetical sorting of all ski resorts with respective winter sports offerings, snow depths, new snow, maps, and parking - updated daily
Overview of all winter sports
Display of all open lifts with daily opening hours
Display of all groomed trails, ski hiking trails, and winter hiking trails with filter function and map
All open and groomed toboggan runs
Daily snow depths of the winter sports resorts in the valley and on the mountain
Determination of the nearest lift or trail from your own location
Information and contact for the Thuringian Forest Regional Association
You can also get the current information on snow depths and winter sports conditions in the Thuringian Forest on the Thuringian Snowphone:
0800 / 7236 488 (toll-free)