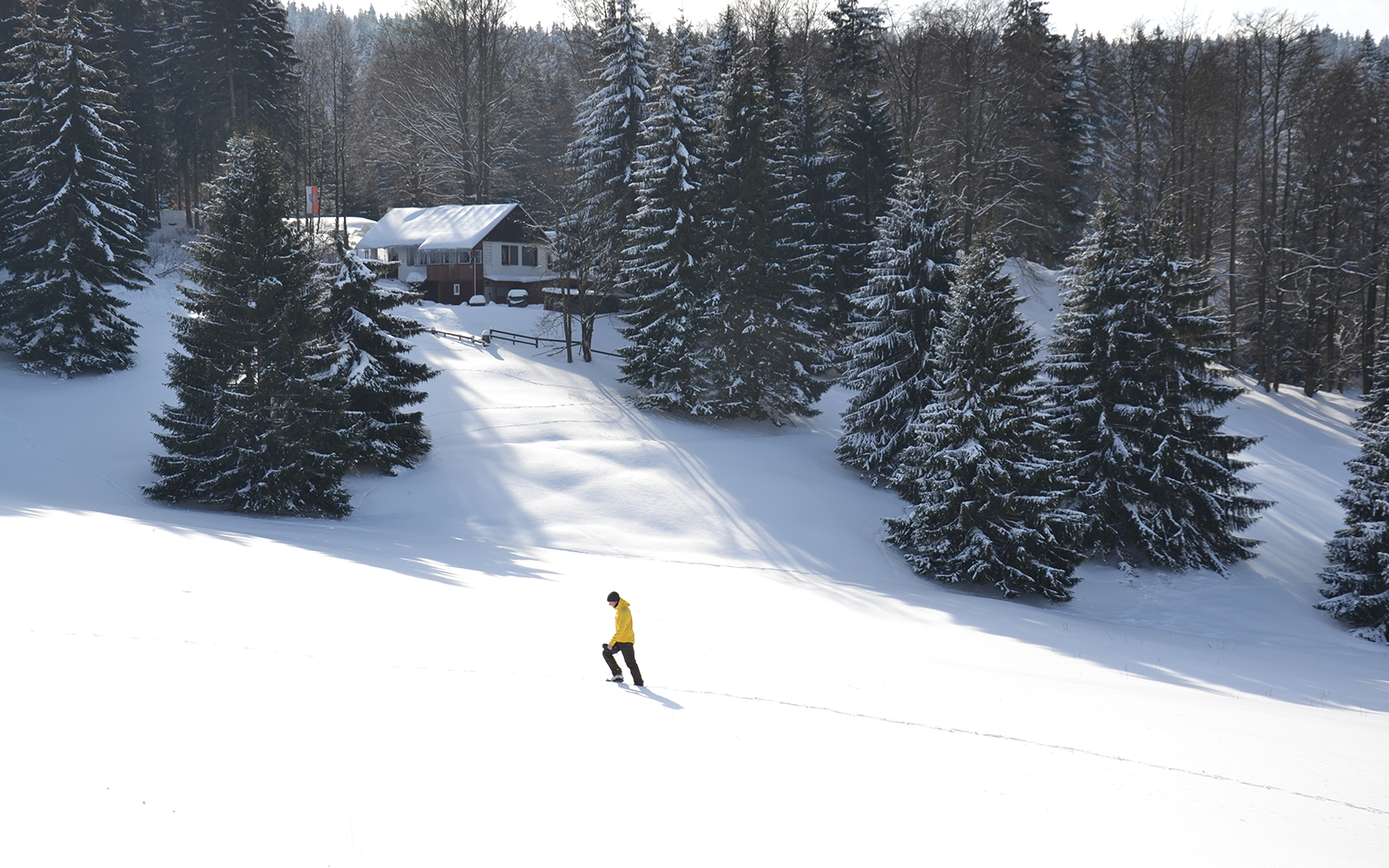 Winter hiking in the Thuringian Forest
A winter hiking trail is a rolled or cleared path for hiking in the snow. In the Thuringian Forest you can go winter hiking on a total of 530 km. The trails are signposted accordingly.
Below you will find a list of all winter hiking trails in the Thuringian Forest as well as the trails that are currently rolled and cleared for you. By clicking on the trail you will get more information.
⠇
Overview of winter hiking trails in the Thuringian Forest
An overview is available on our tour portal Thuringian Forest
⠇
Snowshoe hiking
Winter trekking in the Thuringian Forest
From a relaxed excursion in slightly mountainous terrain to a sporty ambitious tour with some meters in altitude
Our TOP winter hiking trails